Awards
The Black Pelican Restaurant is honored to have been recognized for several awards on the Outer Banks.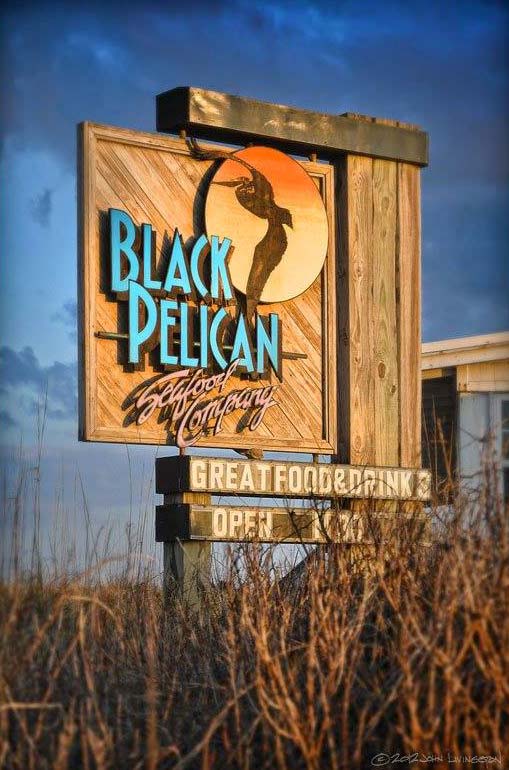 The Black Pelican Oceanfront Restaurant is located directly across from the beach at Mile Post 4 in Kitty Hawk!
The Black Pelican originally served as historic Lifesaving Station # 6 which was constructed in 1874. Station #6 and its crew served to provide aid for boats and their crews that were stranded along the oceanfront. The building also served as an active weather bureau. The Wright Brothers used information garnered by the weather bureau to plan their experimental flights. In 1903, after their successful First Flight, the Wright Brothers sent the telegraph announcement from Station # 6.
The Black Pelican was one of the first year round restaurants on the Outer Banks. Created and brought to life by the beloved Paul Shaver in 1993, pieces of him are still all over the beautiful restaurant he left behind for so many to enjoy. Sadly, we lost Paul unexpectedly in 2006 but we have done everything in our power to keep his memory and spirit alive. Paul was very adventurous and loved to travel. In his younger years he traveled and lived abroad, visited Europe, taught skiing in Switzerland and even ran with the bulls in Spain. After returning from his travels to other stunning parts of the world he would bring back new food ideas to incorporate into the Black Pelican menu. Paul was known to many as a dare devil. From racing cars and trucks, to a short term NASCAR career to flying a Russian Mig Jet Paul never seemed to slow down. Paul had one of the most kind and caring hearts. Active in the community, Paul even flew relief missions for hurricane Katrina victims. Keeping Paul's memory alive, the Black Pelican team continues to remain active fundraising and contributing to the Outer Banks community. Paul's passion for fun and good food remain our inspiration!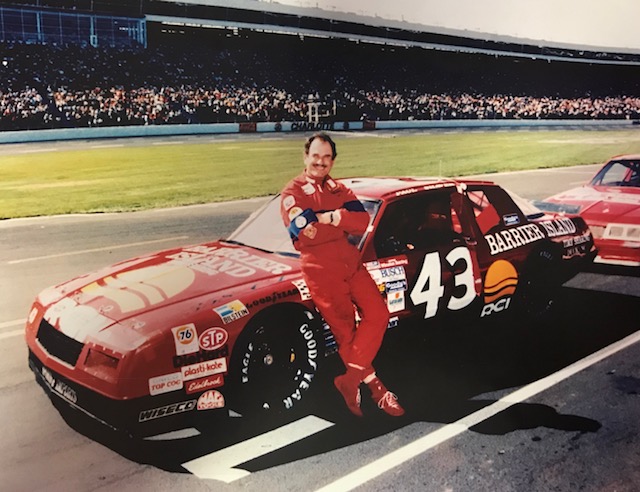 The Black Pelican is open year round serving lunch and dinner. We are closed Thanksgiving, Christmas Eve and Christmas day, so that our employees can enjoy time with their families . In addition to our menu we serve delicious lunch and dinner specials. Fresh seafood, steaks, vegetarian dishes, sandwiches and wood oven pizzas are some of the items offered on our menu. The Black Pelican also has a menu designed just for kids. We have comfortable dining rooms that will accommodate dinner for two or 22. Lunch and dinner are served at our full service bar, along with some local color.
Private parties are welcome depending on availability. Catering services for weddings and other special events are our specialty.
Click the button to learn more about the History of the Black Pelican.